New product line up with high-speed transmission interface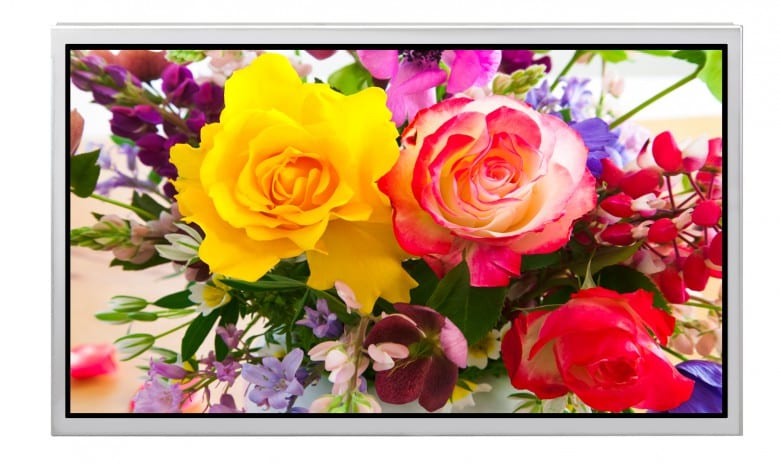 KAWASAKI, JAPAN, September 29, 2015 — NLT Technologies, Ltd. (NLT, President: Susumu Ohi; Head office: Kawasaki, Kanagawa) announces development of a prototype 15.6-inch Full HD (1920 x 1080 pixel) TFT LCDs with embedded display port (eDP) for industrial applications. NLT has also begun development of an 18.5-inch Full HD module equipped with eDP interface.
The new 15.6-inch Full HD prototype incorporates NLT's proprietary Super Fine TFT technology (SFT) for wide viewing angles and high color gamut meets the display characteristics frequently required by the industrial equipment market. Also its thin and light weight design enables the display to be used in a variety of applications such as portable, high end products.
The 18.5-inch Full HD LCD also incorporates NLT's SFT technology for wide viewing angles and wide color gamut.
The sample of 15.6-inch model is scheduled to be available in November 2015, and 18.5-inch model is scheduled to be available during first half of 2016 as well.
eDP (embedded Display Port)
eDP is a high speed serial interface standard which is used to connect the LCD module and the graphics processing board. eDP allows for compact interface design because it enables connection of image resource equipment (such as personal computers) directly to LCD modules, using a graphic processor that is compatible with the DisplayPort standard. Also less space is required for the driver board, thus a more compact design of the connector will be achieved because the signal line can be decreased due to the higher speed transmission of eDP compared to conventional LVDS interface. Furthermore, eDP is suitable as a countermeasure for EMI of the interface cable since it does not require an external clock signal.
As the industrial display applications become more compact and require smaller outline and higher resolution density, It is predicted that the demand for eDP will increase since it achieves more compact design and higher speed transmission. As major graphic processor manufacturers encourage adoption of Display Port instead of LVDS interface, acceleration of eDP expansion to the market is likely to follow.
NLT Technologies will meet the market demands on a timely basis by adding more products with eDP interface to our roadmap.
The new prototype of 15.6-inch Full HD TFT LCD with eDP interface will be showcased at CEATEC JAPAN 2015(booth# 5K52), October 7-10.