San Francisco, USA, May 24, 2016, the "Display Week 2016" (SID Display Week) in San Francisco Convention and Exhibition Center has opened. SID's Display Week is the premier international event for the electronic display industry, where breakthrough technologies are introduced.
As a world-famous leader in the field of displays, Tianma Microelectronics Group joined first time with the two brands of NLT and TIANMA, offering an overview about the latest products and technologies.
For the first time shown are the TED (Touch Embedded Display) Force Touch technology and three new displays for automotive applications: 1.3-inch, circular shape and touch surface, 12.3-inches, curved surface and 14.1-inches with 2K resolution.
The year has brought numerous awards to Tianma. It is the recognition of Tianma as a leading research and development company with excellent capabilities and a very advanced technology level.




Four leading technologies and products worldwide shown for the first time
TED (Touch Embedded Display) with Force Touch technology
Tianma is the first one to achieve Force Touch feature on IN-CELL panel, stepping in the forefront of the industry.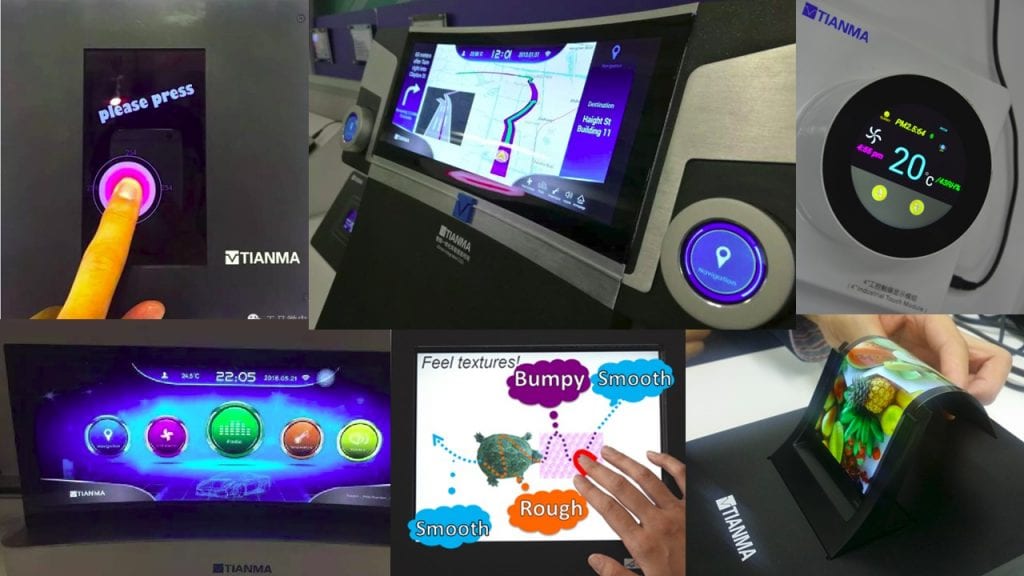 Touch technology directly affects the intelligent terminal products of mobile consumer experience. Tianma continues to lead the embedded touch technology development, Tianma already showed first single-chip embedded touch technology products at last year's SID exhibition. The technology broke the tradition of phone display which usually requires display driver IC and touch driver IC. Then Tianma successfully went into mass production with technology as first one in the world.
And in SID 2016, Tianma has brought another remarkable new technology — TED Force Touch. It can be integrated to the IN-CELL Force Touch panel chip, in addition to the integrated display driver and touch function. The device can sense the intensity of soft pressure and weight and tune to different functions correspondingly. At this year's SID, Tianma's TED Force Touch technology once again steps in the forefront of the industry.
Three new displays for automotive applications:
Larger size, round shape with touch, multi-screen interaction, high resolution, curved surface, …
Soon these TFT LCDs will appear in your car. Tianma introduces three new display sizes, greatly enriching the driving experience:
12.3 inches integrated large size, touch function, fully curved display. All components included, e.g. TFT-LCD, backlight and touch screen have a curved design, combined with full optical bonding process, in order to achieve a true fully-curved panel. Introduction of this product will give car manufacturers the freedom to provide more options for usage, aesthetic design and other aspects.
In addition to wide viewing angle (SFT), high contrast, wide color gamut and high reliability features the product also can be operated with multi finger touch, under wet surface and when wearing gloves, providing customers with high quality and comfortable driving experience.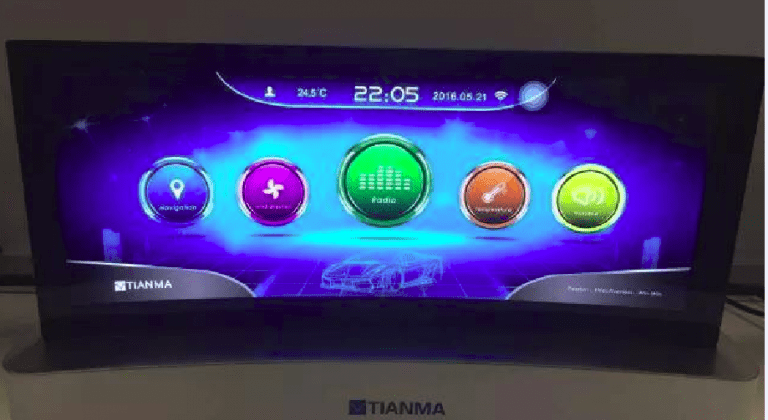 1.3" round + 12.3" inch automotive display interaction: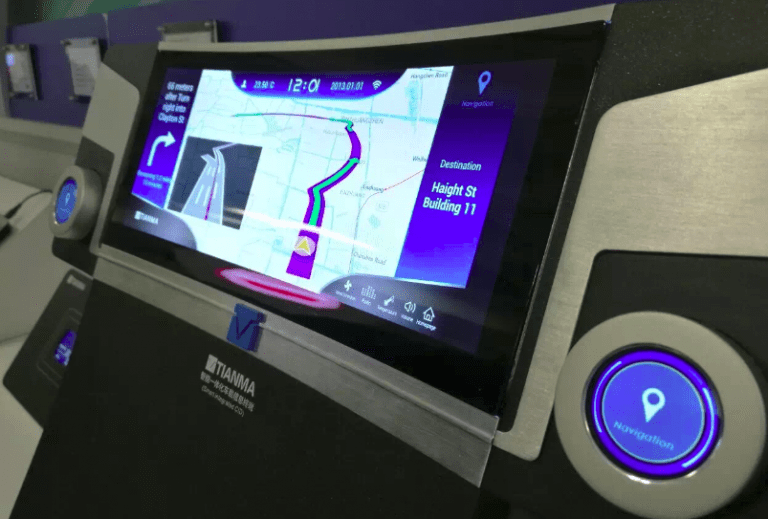 14.1" inch 2K automotive display: resolution 2560×1440,208 PPI
Bendable, foldable – Tianma's flexible AMOLED display makes viewers amazed and screaming
The 5.46-inch AM-OLED flexible display is ultra-thin. It can be bend with radius of 20mm. The technology is currently the industry-leading level.
Curved displays have excellent market prospects, e.g. as terminal products, wearable devices, scalable displays and other new applications. This has been accessed to the "CITE2016 innovative products and Application Award." During the China Electronic Information Expo.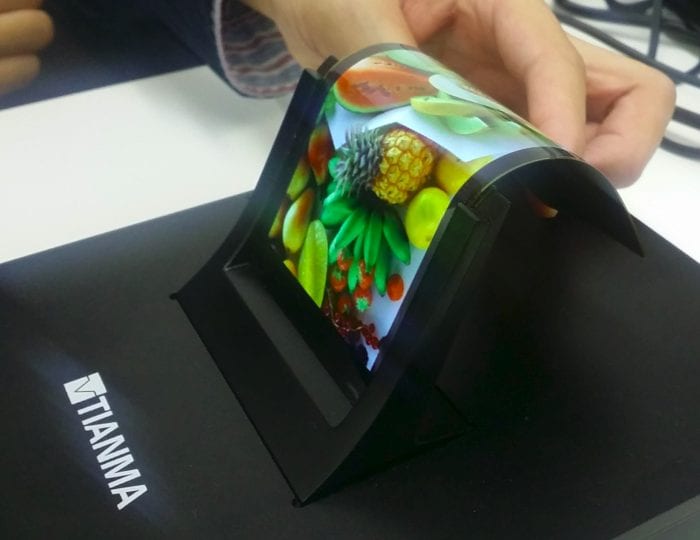 10.4" 8k4k LTPS display — The world's highest pixel density
With a physical resolution of 7680×4320 pixel, resulting in a pixel density of up to 847 PPI it's the flat panel display with the world's highest resolution. 8K resolution was first used at such a small size display by Tianma. It is equivalent to the number of pixels of an 80 inches 8K TV screen whereas the pixels are concentrated on a 10.4-inch tablet screen.
The world's highest PPI record brought many awards to Tianma. The product has won "GoldenDisplay Awards 2016 Outstanding Product Award" issued by SEMI and SID together. It also won the "CITE2016 innovative products and applications Gold Award" by the China Electronic Information Expo Organizing Committee.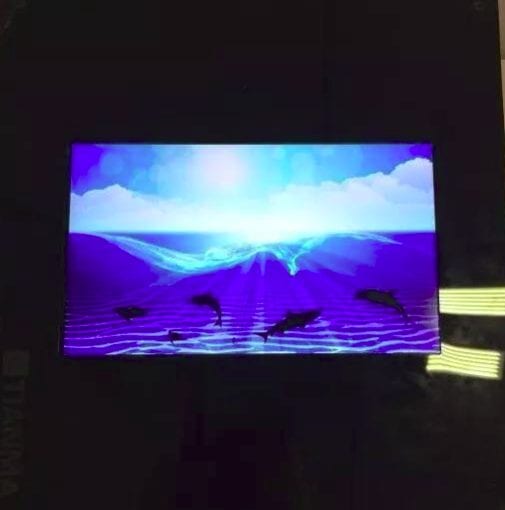 Tianma's free-form cutting makes your vision more "round"
Cutting of round TFTs is much more difficult than cutting of rectangular products due to the need to cut backlight structure design and proper alignment of TFT lines. Tianma successfully tackled such contour cutting difficulties with an accuracy of 0.1mm. The resulting TFTs are showing a smooth product appearance. Tianma showed two circular displays in SID: 1.3 inches with On-Cell Technology and 4 inches with high resolution. The products can be widely used in smart home applications and in wearable art.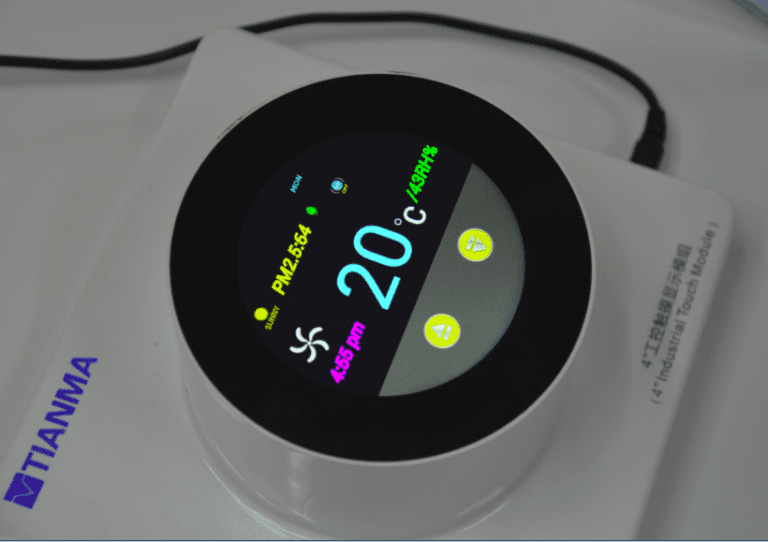 10.4" TFT with Tactile Touch
If the user drags the finger on the display surface he can feel different display content at the same screen at the same time.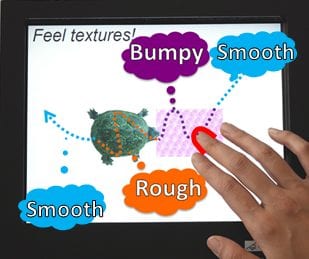 PCAP Solution for operation under "wet & glove" conditions
Capacitive touch solutions with optical bonding are designed for operators wearing gloves. The display with are offering wide viewing angle, high transmittance, low reflectance, operation under wet surface conditions. They can be used in medical, HMI, marine and other market segments.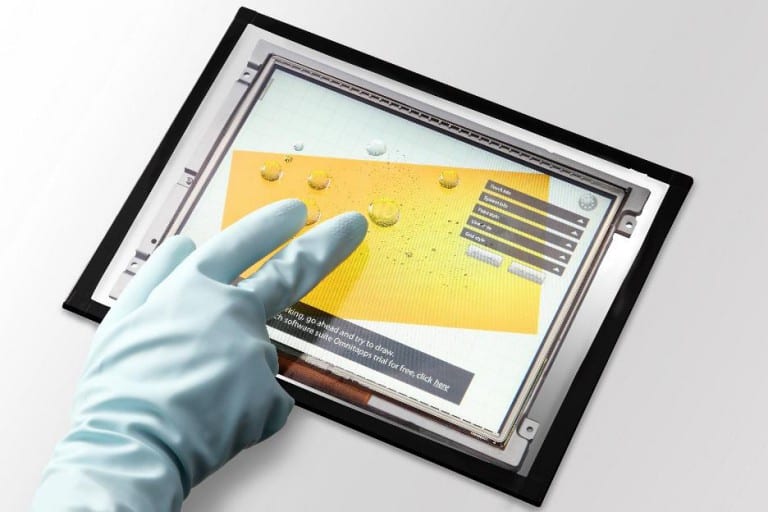 18.5" Full HD for medical and industrial applications
18.5 inches full HD color display with wide viewing angle (SFT), high color gamut, high-resolution characteristics, mainly for high-end operating rooms, patient monitors, main display for ultrasonic endoscopy and other demanding applications.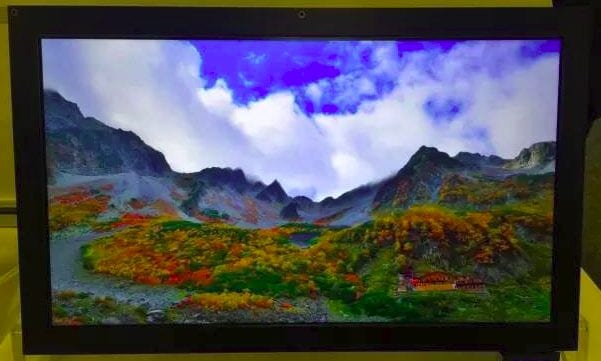 6.2" SOM ("System On Module")
A display with additionally integrated components. It includes a driver system, Linux operating system, integration of User Interface, WIFI module. It enables mobile remote control according to different customer applications. The module can be customized. The products are mainly used in smart home, industrial controls and white goods.