Tianma has been attending SID Display Week 2019 in SAN JOSE, California from May 14-16. Display Week is the world's leading event focused on display technologies. It is presented by the Society for Information Display (SID).
Registered attendees to Display Week 2019 had the possibility to vote for the best products – the "People's Choice Awards".
Tianma has won TWO of the prestigious People's Choice Awards in the following categories:
1. Best New Display Technology – 7.56″ AM Micro LED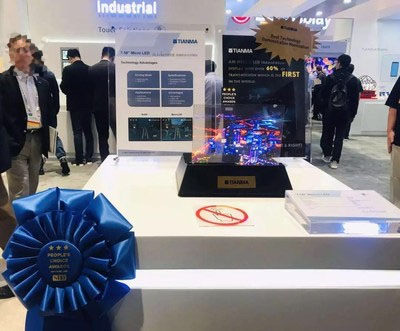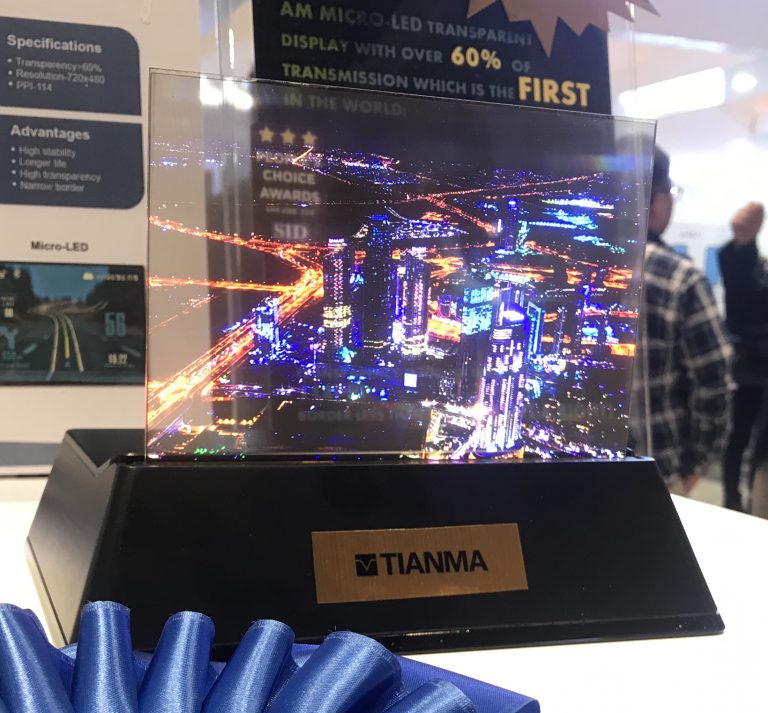 Tianma has made a big step forward in Micro LED Technology. Tianma introduced, a technology demo developed in cooperation with PlayNitride, the world's first 7.56″ AM Micro LED screen with a transparency of over 60%. The resolution is 720×480 (114PPI) and the border is less than 0.7 mm. Compared to OLED, the Micro LED has greater stability and longer lifetime. Possible applications in automotive market are HUD (Head-Up Display) for driver.
2. Best New Display Component – LTPS AM LCD with Mini LED HDR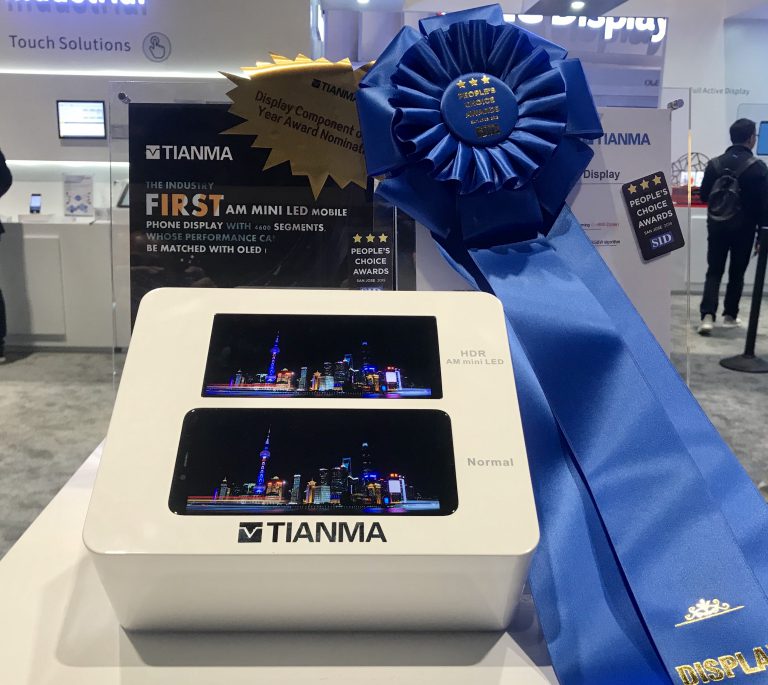 An LTPS AM LCD with mini LED HDR (High Dynamic Range) backlight has been developed by Tianma. The backlight allows dimming of up to 4600 local dimming zones. The mini-LED display has key performance advantages including high contrast ratio (>100000:1), high brightness (>1000 cd/m2), high color gamut (DCI-P3) and wide viewing angle. The backlight provides significant competitive advantages for smartphones due to support of excellent picture quality.