Shenzhen, China, December 18th, 2015 —Tianma Micro-electronics Co., Ltd. announces an entirely new technology called Curved Display for industrial User Interface application: 10.1 inch WQXGA curved display.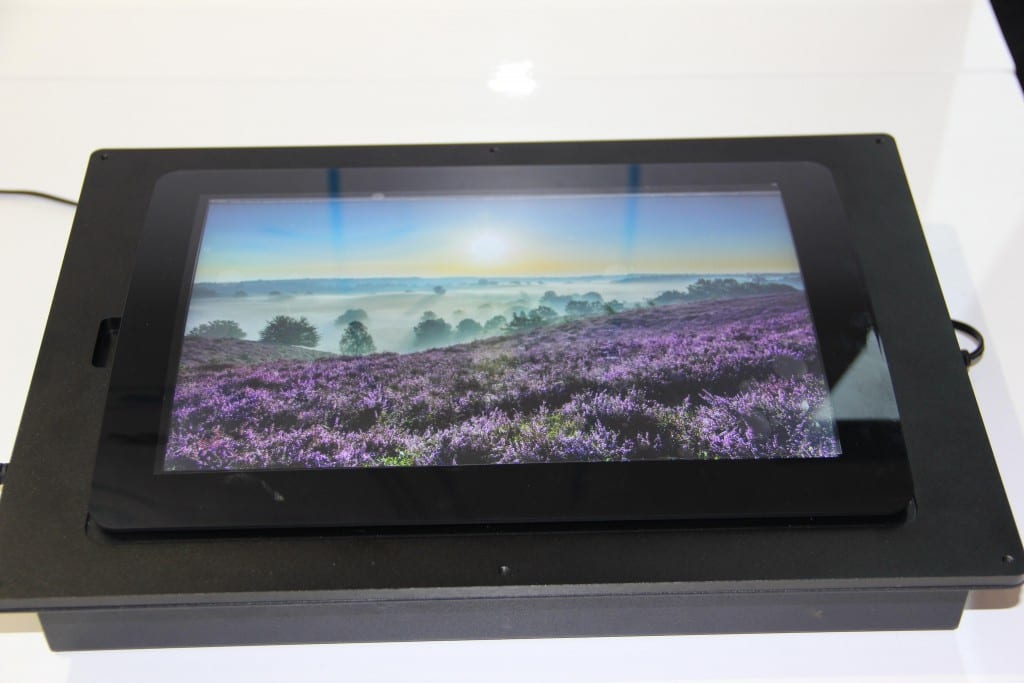 10.1 inch WQXGA curved display demo
China's first middle size pure 3D curved + Touch display, which curved screen using LCD module, short-side convex bending, curvature radius up of 500 mm; the overall module components using whole curved surface design, Cover Lens design 3D surfaces using the same, so that the whole module structure get the perfect fit and furthest reduce the overall thickness of the display.
CTP using GF structure, which TP Sensor using the leading international metal mesh technology, equipped with 2k resolution LCD, make the picture more fluent and clearer in detail, a wider viewing angle and high contrast, and bring user with brand new visual experience.
General specification of10.1inch WQXGA curved display